Not so long ago, having 'IT' in your business meant maintaining a room with servers, cables and tech equipment, humming and blinking away, 24×7. Many business leaders still subscribe to this approach and have servers on-premises, or they pay steep fees to have them hosted in a room somewhere else. So, what are legacy systems?
What are legacy systems?
A legacy system includes software or hardware that is too outdated to upgrade or support. It often includes systems that run on outdated technology but still serve a purpose within an organisation. For example, a bank might have a database created twenty years ago that runs on an old programming language.
An investment legacy in IT infrastructure ties up capital in a depreciating asset and still requires new investment every 3 or 5 years as it ages. Legacy systems quickly become incompatible with modern programs and technologies, which means they no longer function well when adopting new technology.
Legacy systems cause compatibility issues
As the technological landscape evolves and your business adopts new technologies, your legacy systems will not keep up. Once supported by the system, files and formats will evolve to a point where they need a new operating system. For example, Windows 10 will not support any Microsoft Office apps older than Office 2013.
Many businesses retain legacy software because of its familiarity. Everyone in the business knows how to access the systems and find what they need. However, we brand these systems as 'legacy' because the developer or manufacturer no longer supports them, so they cannot become compatible with new platforms on the market.
Let's look at an example where legacy server no longer serve the business' needs at an optimal level. Developers once leveraged Visual Basic (VB) to build business applications for sales, marketing, accounting or payroll. Systems built with VB might still serve a purpose within the business, but they are clunky to use, full of vulnerabilities, and you cannot leverage them in conjunction with modern business apps.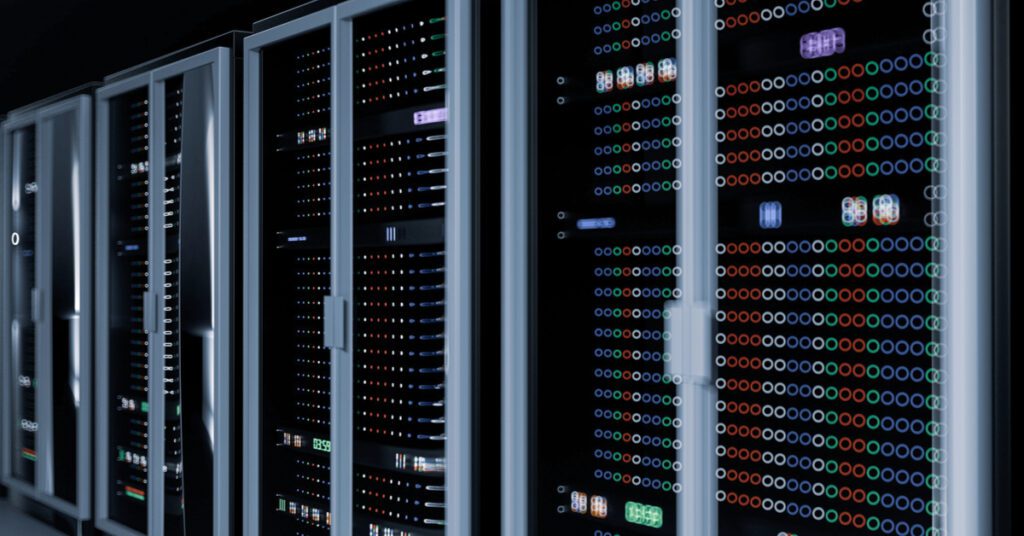 Security issues can arise from the disadvantages of legacy systems
As legacy systems age out or become outdated, it is near impossible to continue securing them. Legacy systems cannot meet the latest security standards, so they pose a cyber security threat to your business.
The reasons for vulnerability include:
Legacy systems may not receive security patching updates, leaving them vulnerable to outside intrusions that disrupt the system's performance.
Your in-house developers or experts have moved on or retired and can no longer provide security support for your legacy systems.
They no longer receive support from the original developer or manufacturer, meaning that any vulnerabilities remain exposed.
Cyber criminals can exploit these vulnerabilities and attack legacy devices, enabling them to access your private information. Many legacy systems run an outdated version of the software, so they become easy targets for hackers seeking valuable data.
How the disadvantages of legacy systems hold you back
There is a misconception that owning servers leads to greater data privacy and control. In our experience, the opposite is generally true.
Businesses that persist with a legacy approach to IT are at greater risk of having their data compromised as they make for a relatively easy target. As the computing infrastructure ages, it becomes prone to breakdowns. This leads to service unavailability, which introduces risks for a business.
On-premises computing environments that unskilled professionals manage are highly exposed because they are prone to human error. And when extreme weather events occur, as they frequently do in Australia, the chances of data loss due to a prolonged power outage are high.
Overcome the disadvantages of legacy systems with the cloud
Most Australian organisations are well served by a cloud-first approach to IT. Progressive and modern businesses leverage a cloud computing model for the majority of their needs because it is flexible, less risky, and more cost-effective in the long run.
Cloud computing is an affordable and efficient way to manage legacy systems that offer scalability for any business size.
Disaster recovery is also a key benefit. You do not need to worry about hardware failures because everything is online and backed up from one server to another.
Legacy infrastructure can become a significant obstacle to business growth. The cloud provides flexibility by removing the burden of storing physical servers or running out of data storage space.
Modern workplaces require solutions that allow mobility. The cloud ensures everyone in your business can access the data they need when they need it.
"The proportion of IT spending that is shifting to cloud will accelerate in the aftermath of the COVID-19 crisis, with cloud projected to make up 14.2% of the total global enterprise IT spending market in 2024, up from 9.1% in 2020." Gartner.
Cost benefits of moving to the cloud
I have spoken with many business leaders that cite the costs of cloud computing as a key deterrent for adopting it. It may appear cheaper at first to buy servers and store them in your office. However, think about it like the additional cost of insurance or registration when purchasing a car. You need to consider the costs of maintenance, power, upgrades and recovery when buying on-premises servers.
Cloud computing is a model in which cloud providers host cloud applications and deliver data as a service over the internet. This cloud computing model allows cloud users to leverage scalable IT resources, software, and storage in a pay-as-you-go model.
Cloud computing allows you to save money on electricity as you do not need it to keep your servers running.
Downtime can quickly become expensive if a disaster strikes your business. The cloud can mitigate this cost by creating a more resilient environment for your business to survive such incidents.
Hiring and onboarding IT talent to maintain your on-premise infrastructure is a costly endeavour. And one that you can avoid by storing your data on the cloud.
How Wyntec modernises your business
Here is where we step in. Wyntec works with businesses that have an on-premises tech stack to plan a roadmap for the journey to the cloud, which maximises return on existing investment. We start by finding and fixing immediate issues. We then ensure the longevity of existing infrastructure and ensure there is a final plan to move your applications to the right cloud solution in time.
Wyntec specialises in taking on-premises infrastructure or legacy applications and moving them to the cloud in a lift and shift migration. What's more, we can modernise your legacy applications to bring them to your hybrid workforce and prevent the pains that occur when attempting to access legacy systems remotely.
We replace legacy systems with modern cloud solutions such as Microsoft 365 and Azure to help Australian businesses do their best work. Our process starts with understanding your unique business needs to provide solutions tailored to you.
Visit our Cloud & Infrastructure page for more on how we address the disadvantages of legacy systems.